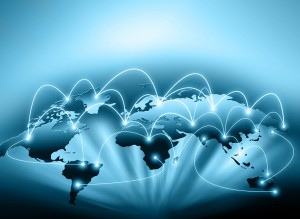 Your business relies more and more on healthy network infrastructure. Migration to Cloud, Compliance and IT Security all fuel the case to proactively monitor your network health. By proactively scanning your network, you can identify bottlenecks and other irregularities that could impact your network performance and network security. Identifying network compromise in advance will save your business time and money in the long run.
Here are some considerations of what to proactively monitor on your network and why:
Monitor Your Network Performance
Network performance monitoring may identify a number of issues impacting your employee productivity. In some cases it may be a hardware failure (network switch or router) that is causing intermittent outage. Data-intensive applications (e.g. remote backup, call center or VoIP) may need optimization to improve overall network performance. Regular proactive network monitoring will identify these issues that can easily be remediated to avoid any unnecessary downtime, loss of employee productivity, or other failures such as dropped calls and failed backups.
Monitor Your Network Access
A periodic scan of devices attached to your network will identify any unauthorized access to your network. You may identify devices including desktop, laptop and mobile access from terminated employees, unauthorized access on your wireless network, and other potential compromises to your network. A regular scan of your network helps you stay in compliance and avoid any security compromise.
Monitor Your Network Utilization
By monitoring your network utilization, you may identify usage patterns impacting your overall network performance. Social media and streaming technologies can chew up your company bandwidth. By monitoring your utilization you may need to implement internal policies on use of streaming and digital media to free up bandwidth for mission-critical services.
Monitor Your Network Security
Your network is as strong as its weakest link. Periodically monitor your network endpoints to ensure Operating System patch, Antivirus and Malware definitions are all up to date. One device out of compliance could be infected and compromise your entire network.
Proactive Network Monitoring is a healthy best practice that saves you money and time while reducing business risk. If you are unsure of your network health or need to know more about network monitoring contact your network specialist today.